Beer-Battered Vegetables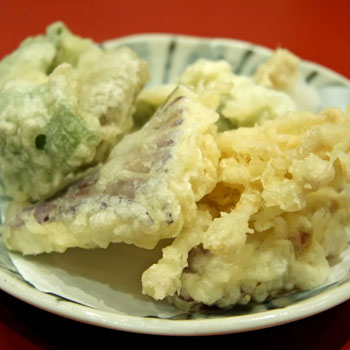 Believe it or not, onion rings aren't the only veggie you can enjoy fried. Batter up, and enjoy these breaded broccoli, cauliflower and carrots in bite sizes.
At a glance
Course/Dish:
Serves:
4
Ingredients
2 cups all-purpose flour
1-1/2 cups beer
2 eggs
1 cup milk
Salt and pepper to taste
2 cups vegetable oil for frying
Any veggies you like cut in bite sizes
- Broccoli or Cauliflower floret
- Onion, sliced into rings
- Carrot, cut into thick strips
- Green bell pepper, sliced in rings
- Fresh mushrooms, stems removed
Methods/steps
1. In a medium bowl, combine 1-1/2 cups flour and beer with a wooden spoon; let stand for at least 3 hours at room temperature. Combine eggs and milk in a small bowl. Using a separate bowl, mix together 1/2 C. flour and salt and pepper. Heat oil to 375 degrees F.
2. Dip every vegetable in the egg and milk mixture. Next dip the vegetable into the flour and seasoning mixture, finally dip the vegetable in the beer and flour mixture.
3. Place the vegetables into the oil and fry until golden brown.
---
---