Best Lemongrass Stock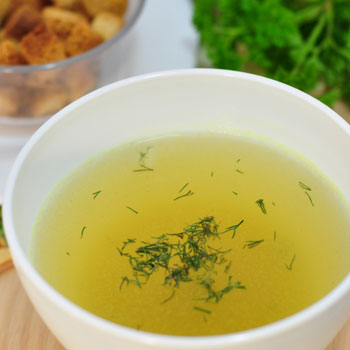 Don't let any grass grow under your feet. Enjoy this lemongrass stock that's made from chicken stock. It's the perfect way to soothe your stomach... and your soul. We promise you'll love every spoonful.
Ingredients
6 cups chicken stock 6 pieces dried galangal root 2 stalks of fresh lemongrass
Methods/steps
Combine all ingredients in a medium stockpot and bring to boil over high heat. Reduce heat to low and simmer 15 minutes, skimming any fat that rises to the surface and strain.
---
---