Recipes in the 'Chowder' category
10 results found under: Chowder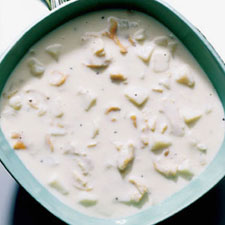 1.
Oh. My. Cod. This seafood chowder is by far one of the best soups you'll ever taste. When we say it's going to bowl you over, we mean it. You'll love every spoonful.
2.
Chow down on this corn and veggie chowder. This creamy soup is rich in flavor and ingredients. The potatoes add a chunkier consistency. Serve with warm bread and a scrumptious side salad.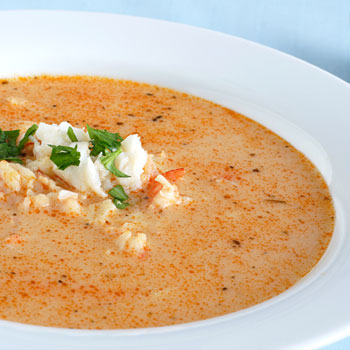 3.
You don't have to go to your favorite seafood restaurant for a shell of a soup. Instead satisfy your hankering for conch chowder with this simple recipe. It's certain to bowl you over.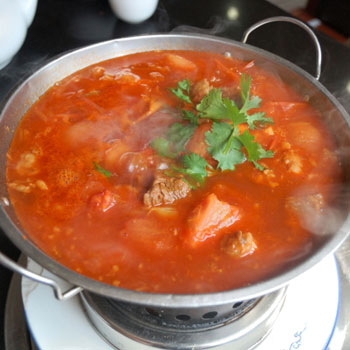 4.
Chow down on this hamburger chowder that's chock full of meat and potatoes. The ingredients are basic. However, the flavor is anything but simple. You can also enjoy the leftovers the next day.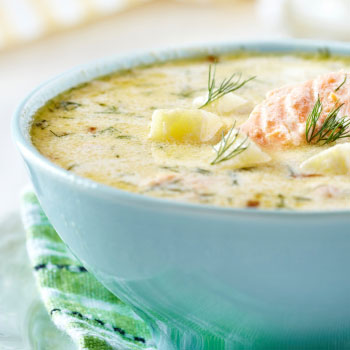 5.
From potato to corn, the possibilities for palate-pleasing chowders are endless. Now, we're adding salmon to the mix. Enjoy this scrumptious salmon chowder that's chock full of scrumptious ingredients. So many great ingredients make up this one dynamic dish.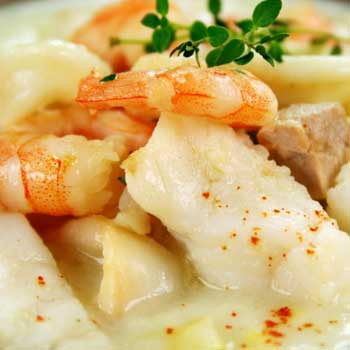 6.
If you are from the coastal region of southern Maine, you'll really appreciate this seafood chowder. With such a breadth of fresh seafood, you'll get the best of what's around.
7.
One might assume that fish and pork don't mix -- until they give this appetizing chowder a try. The potatoes and onions add an even better texture to the meal.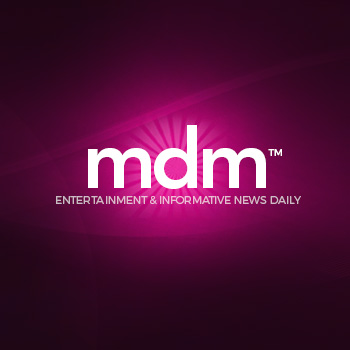 8.
Cream corn merges particularly well with this quick and delicious chowder. Loaded with bacon and taters, it's sure to be a satisfying endeavor.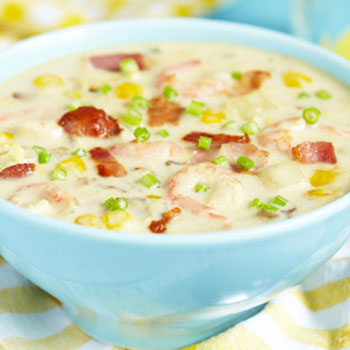 9.
This is a rich and creamy seafood chowder, garnished with crispy bacon. It's almost guaranteed that nobody will clam up when they taste the scrumptious soup. When you're looking for a recipe to bowl you over, this is the one.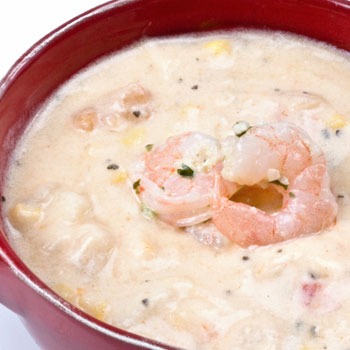 10.
It's chowder time. When you are looking for a soup to bowl you over, search no further than this gourmet shrimp chowder that's sure to satisfy your hankering for a seafood stew. We promise it's loaded with appeal.