Dark Chocolate Fondue with Orange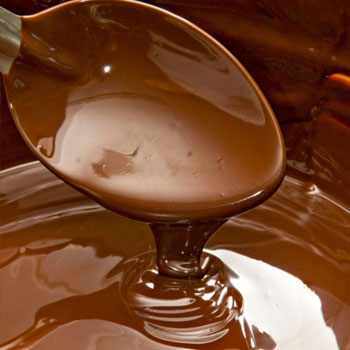 This sumptuous chocolate fondue is a must for dark chocolate lovers! Dip your favorite fruit into this rich, creamy texture. Perfect as a post-dinner dessert!
Ingredients
1 1/4 cups heavy cream
3 Tbsp. freshly squeezed orange juice
12 ozs. dark semi-sweet chocolate, chopped
1 Tbsp. grated orange rind
1 tsp. orange liqueur
Methods/steps
Place cream and orange juice into a saucepan and heat over medium setting until the mixture starts to bubble at the edges. Remove from the heat, and immediately whisk in the chocolate, orange rind and orange liqueur until smooth. Serve in a fondue pot over the lowest heat setting.
---
---