Zucchini Carrot Cranberry Bar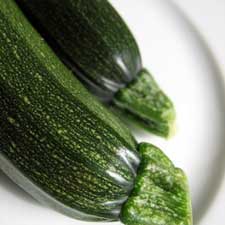 If you need something that keeps well during the day and energizes you- -- while also giving you the fiber, veggies, and nutrition you need -- this snack doesn't raise the bar, it sets it. Perfect for meal replacement.
At a glance
Main Ingredient:
Cooking Method:
Course/Dish:
Healthy Eating:
Makes:
24 bars
Ingredients
1 extra large egg (or 2 egg whites)
1/2 cup brown sugar, tightly packed
1/2 cup sugar, tightly packed
2 tbsp. vegetable oil
1 tbsp. vanilla extract
1 cup non-fat milk
1 tbsp. lemon juice (for the buttermilk)
2 cups zucchini, grated
1 cup carrots, grated
2 cups whole wheat flour
1 cup dried cranberries
2 tsp. ground cinnamon
1 1/2 tsp. baking soda
1/8 tsp. kosher salt
3 tbsp. natural-style chunky peanut butter
Toasted walnuts or almonds or pecans, whatever you like
Cinnamon-sugar mixture, for the top if desired: 1 tsp cinnamon and 1 tsp sugar, combined.
Methods/steps
Preheat the oven to 350 degrees F. Spray a cake pan (9x13) with non-stick cooking spray. Mix together milk with lemon juice. Set aside for 5 minutes. Beat eggs well, then add brown sugar, sugar, oil and beat together again. Add in vanilla, zucchini, carrots, cranberries and the milk and lemon mixture. Mix together well. Put the flour, cinnamon, baking soda, salt and nuts if you added any in another bowl. Mix them together and add the dry mixture with the wet mixture, mix together until just combined. Spoon the mixture into the oiled pan and sprinkle some cinnamon sugar mixture onto the top if desired. Bake for about 35-40 minutes or until wooden stick inserted into the middle comes out clean and the bars are not sticky in the middle. Turn off the oven but don't open the oven or take the pan out, just leave it in there for 5 minutes if you like the outside crispy. Don't over-bake, they become really dry and hard.
---
---