Lentil and Red Pepper Pate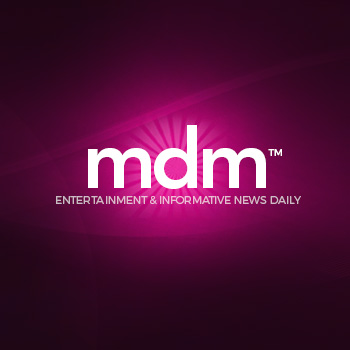 This is a great and tasty alternative to Hummus.
At a glance
Main Ingredient:
Cooking Method:
Difficulty:
Course/Dish:
Makes:
12 servings
Ingredients
3/8 cup unsalted butter, softened
1 cup thinly sliced onions (2 medium)
3 large garlic cloves, chopped
1 bay leaf
1 1/4 tsp. salt
1 1/2 tsp. ground coriander
1 tsp. paprika (not hot)
1 tsp. smoked paprika (sweet or hot)
1/2 tsp. black pepper
1/4 tsp. cayenne
1 cup dry white wine
1 1/2 cups red lentils, picked over and rinsed (10 oz)
2 cups water
1 tbsp. agar-agar flakes
1 tsp. balsamic vinegar
8 oz. cream cheese, softened
3/4 cup chopped bottled roasted red peppers, patted dry
1 tbsp. extra-virgin olive oil
1/4 cup chopped roasted red peppers, patted dry
1 tsp. balsamic vinegar
1 tsp. finely chopped fresh oregano or marjoram
Methods/steps
Lightly oil terrine and line bottom and ends with a strip of parchment paper, allowing at least 2 inches of overhang on each end of terrine. Heat 2 tbsp. butter in a 2- to 3-quart heavy saucepan over moderately high heat until foam subsides. Cook onions, garlic, bay leaf, and 1/2 tsp. salt, stirring occasionally, until onions are golden brown, about 12 minutes. Meanwhile, stir together coriander, paprika, black pepper, cayenne, and 1/2 tsp. salt in a small bowl. Add spice mixture to onion mixture and cook, stirring constantly, until very fragrant, about 1 minute. Add wine and bring to a simmer, uncovered, then reduce heat to low and add lentils, water, and agar flakes. Cover saucepan and simmer, stirring occasionally, 20 minutes. Remove lid and continue to cook, stirring occasionally, until lentils have fallen apart and mixture is thickened, about 20 minutes more. Stir in vinegar and discard bay leaf. Purée cream cheese, 1/2-cup red peppers, and remaining 4 tbsp. butter in a food processor until smooth. Add lentil mixture and remaining 1/4 tsp. salt and purée until smooth. Force mixture through a fine-mesh sieve into a bowl with a large rubber spatula, scraping sieve. Discard lentil skins. Stir in oregano and remaining 1/4-cup red peppers. Pour mixture into terrine, smoothing top, and chill, loosely covered, at least 8 hours. Run a sharp paring knife along long sides of terrine, then invert a platter over terrine and invert pâté onto platter. Holding 1 end of parchment overhang against platter, lift off terrine. Discard parchment paper. Let pâté stand at room temperature 1 hour before serving. Make topping: Stir together oil, red and/or yellow peppers, vinegar, oregano, and salt and pepper to taste. Serve pâté topped with pepper mixture and slices of baguette.
Additional Tips
Ready in 1 hour
---
---