Supreme Marinated And Roasted Pork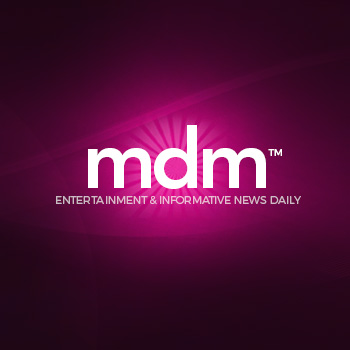 These excellent ribs are served with sautéed-baked mustard greens, baby turnips, and pomegranate sauce. For better result marinate in the refrigerator for 3 hours.
At a glance
Main Ingredient:
Cooking Method:
Difficulty:
Course/Dish:
Makes:
4 servings
Ingredients
Pomegranate Marinade:
2 oz. peanut oil or vegetable oil
4 small dried red chilies
2 cups pomegranate juice
1/2 cup rice wine vinegar
1/2 cup chopped garlic
1/2 cup thinly sliced fresh ginger root
1/2 cup packed brown sugar
1/4 cup mushroom soy sauce
6 oz. tamarind paste
1 bunch green onions, chopped
1 tbsp. freshly ground black pepper
2 tbsp. ground coriander
Pork and Vegetables:
1 (8-rib) pork rack
Salt
Freshly ground black pepper
1/4 cup extra virgin olive oil
8 oz. butter, unsalted
2 oz. thickly sliced smoked bacon, cut into large squares
2 whole unpeeled heads garlic, cut in half horizontally
2 lb. mustard greens, washed and trimmed, leaves cut into 3-inch squares
1 1/2 cup good quality canned chicken broth
1 lb. baby turnips, trimmed, peeled, and cut into quarters
1 tbsp. granulated sugar
Methods/steps
For the marinade: In a sauté pan, heat the oil over moderate heat. Add the chilies and sauté for 15 seconds. Transfer to a deep casserole. Stir in the remaining marinade ingredients. Submerge the pork in the marinade. Cover with plastic wrap and marinate in the refrigerator, turning the pork once, for 3 hours. Remove the pork from the marinade and pat dry with paper towels. Divide the marinade into 2 portions. Preheat the oven to 350 degrees. Season the pork with salt and pepper. Heat all but 1 tbsp. of the oil in a large sauté pan over high heat. Add the pork and sear until golden all over, about 10 minutes. Transfer to a roasting pan and roast, basting every 5 minutes with half of the marinade, until a meat thermometer inserted into the thickest part registers 150-160 degrees, about 20 minutes. Remove from the oven, cover with foil, and let rest for 10 minutes. While the pork is roasting, prepare the vegetables. In a clean sauté pan, heat the remaining oil over medium-high heat. Add the bacon and garlic and sauté until golden, about 3 minutes. Add 4 tbsp. of butter and, when melted, add the greens and season with salt and pepper. Add half of the broth and stir and scrape to deglaze. Reduce the heat, cover, and cook for 20 minutes, stirring occasionally. Set aside and keep warm. In another sauté pan, melt 4 tbsp. butter over medium-high heat. Add the turnips and sauté until golden brown, 7 to 10 minutes. Add the remaining broth and granulated sugar; cover and cook until tender-crisp, about 7 minutes and then season to taste, cover, and keep warm. While the pork and vegetables are cooking, prepare the sauce. In a saucepan, bring the remaining marinade to a boil and then simmer briskly until thickened, about 10 minutes. Strain into a clean saucepan and, over "low" heat, whisk in the remaining butter and then season to taste, cover, and keep warm. To serve, mound the greens in the centers of 4 plates, discarding the garlic. Cut the pork into chops, leaning them against the greens. Scatter the turnips and ladle the sauce over the meat.
Additional Tips
Ready in 1 ½ hour
---
---